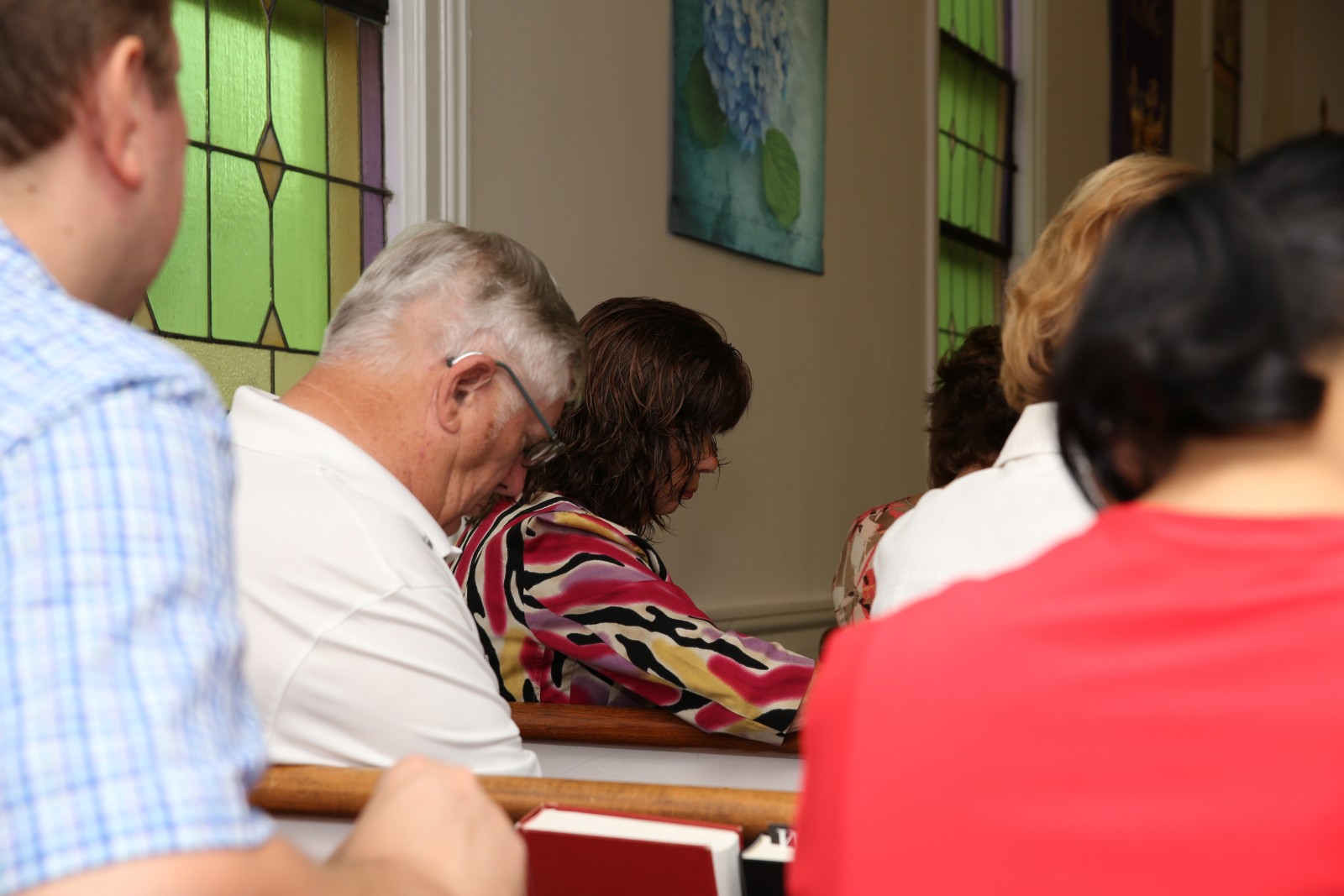 We are a church that seeks to glorify God through our worship, our friendships and our outreaches.
Our Sunday services are relaxed & Christ-centered. We love to sing old-time & modern hymns. We bring our joys & pains together to God in prayer.
We are a multi-generational, family church who enjoys the sound of children in our services.
We offer Children's Church each week for ages 3-11 and a Cry Room with the ability to watch the service.
Adult Sunday School: 9:00 am
We Believe:
In God the Father Almighty, maker of Heaven and earth:
And in Jesus Christ His only Son, our Lord; who was conceived by the Holy Spirit, born of the Virgin Mary, suffered under Pontius Pilate, was crucified, dead, and buried; He descended into hades; the third day He rose again from the dead; He ascended into heaven, and sitteth on the right hand of God, the Father Almighty; from thence He shall come to judge the quick and the dead.
In the Holy Spirit, the holy Christian church, the communion of saints, the forgiveness of sins, the resurrection of the body, and the life everlasting. Amen.
- The Apostles' Creed
"A creed is a confession, a declaration, an affirmation. A creed takes that complex collection of historical narratives, poems, prophecies, sermons, letters, visions, and parables that we call the Bible, and summarizes them down into a handy statement. A creed is a summary of the fundamental teachings of Scripture and personal statement of religious convictions. It is a way for the church to say 'this is what we believe the Bible says'...The Apostles' Creed is most widely used summary of Christianity the church has ever composed. It is time-tested, historically rooted, and widely accepted."

- From The Creed by Michael Bauman
Our Service
We are traditional in our style of worship and are led in worship by our pastor and lay leader, our choir, the piano or organ and flute. Responsive readings, praying together, and hymns are an integral part of our service.
· Responsive readings are meditations that actively center our hearts and minds on a specific passage of scripture, theological doctrine,DSC_0484.JPG or attribute of God in a way that unifies us as a body as it unifies the service as a whole.
· Praying together allows us to be united as a body in the theme and content of our prayer as we individually come before our Father. The "Lord's Prayer" is a cherished part of our service almost every week. While praying the "Lord's Prayer" together, we are led in praise of our Father; reminded of specific attributes of God; involved in corporate confession; and prompted of our need for God's provision, guidance, and protection while also being united in word and thought with Christians around the world and throughout history.
· Hymns enhance our worship by engaging our imagination, intellect and will through their vivid imagery, rich theology, and resonant melodies.
At the same time, our services have an informal feel as we often, if not weekly, celebrate individual achievements, share our burdens and praises for prayer and join together for coffee and conversation after the service.
Our Denomination:
Our church is part of the National Association of Congregational Christian Churches (NACCC)
Their Mission:
Bringing together Congregational Christian Churches
for mutual care and outreach to our world
in the name of Jesus Christ
For more information on our Denomination, please, click on the link below to view their website.